SWIFTSURE INTERNATIONAL YACHT RACE 2015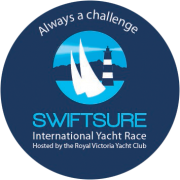 Blackline Marine is once again proud to be a major supporter of the 72nd edition of Swiftsure, along with the Canoe Cove Community.
Blackline was founded by Campbell Black in 1980 at Canoe Cove Marina with a focus on composite repairs and refinishing. In 2001 we expanded our services to include a professional rig shop. This was followed closely with the addition of a Metal Fabrication division…
"The workmanship on all of the work done on "Malaika" was absolutely first class. To say that we are pleased is an understatement. We would be pleased to recommend Blackline Marine to anyone who wants to have first class work done."
Dorthy and Brian Angus
SY Malaika
Blackline Marine Inc.
22-2300 Canoe Cove Road
Sidney, British Columbia
Canada V8L 3X9
t: 250-656-6616
f: 250-656-1971
e: info@blacklinemarine.com